Julia Salnikova and the art of design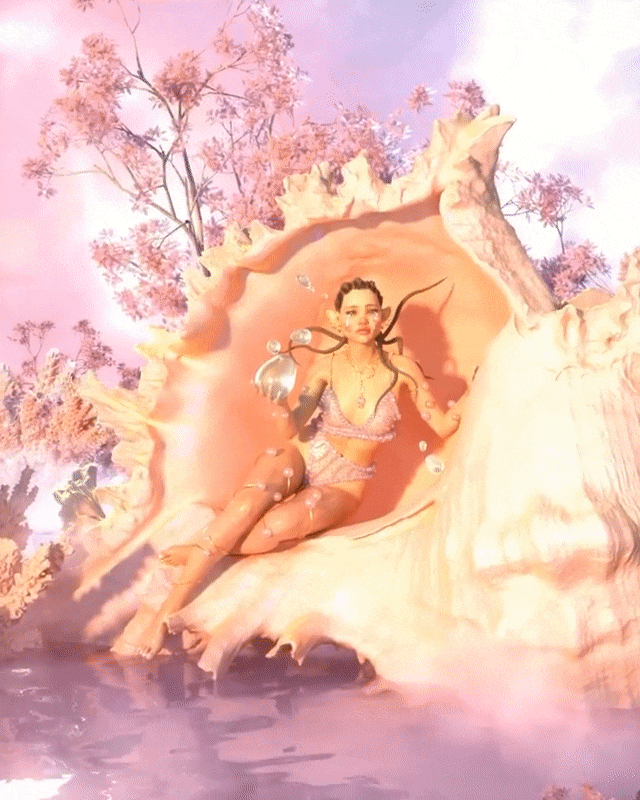 Animation for Rumfoords, Julia Salnikova, 2021
Subtle, evocative and beautiful: Julia Salnikova's figures combine the maturity of high fashion photographers with the limitless scope of 3D renderings. A set designer turned 3D artist, Salnikova is an exciting and fast-growing artist based in Moscow. In an interview for Rumfoords earlier this year, Salnikova opened up about her artistic process, her inspirations and her plans for the future.
Salnikova began her 3D art journey in her last year of university; "stumbling" across some digital art on Instagram, it was "so fascinating that [she was] inspired to start dabbling herself." Learning 3D software is akin to "rocket science" but she maintained practice and became more fashion-oriented as she progressed - beginning to offer this as a "digital alternative" to photographers she worked with.
Portraiture is a recent endeavour: "I got into creating portraits during the lockdown. All the photo studios were closed, and some photo shoots had to be cancelled…. I decided to replace real models with digital ones." She describes the process of creating avatars as "therapeutic", akin to a complex "sims game": "Faces are fascinating. You can get so many variations by just slightly changing some of the features and it's very entertaining. One of my favourite parts is doing their makeup when the avatar is done." The act of creating an individual figure gives Salnikova complete control over the scene whilst still remaining anonymous; the invisible hand of the artist. When undertaking self-portraits, she depicts the process as "always tricky" because "your perception of yourself might be different from reality" - even the mirror doesn't depict a true likeness because "the image is reversed." Something unique about her 2020 self-portrait is the addition of skin texture and freckles: pores are visible on the face, and she has a number of freckles across her hands and neck. This addition of small 'imperfections' only serves to make the figure more human, bridging the gap between digital and real.
untitled, Julia Salnikova, 2020
Self-portrait, Julia Salnikova, 2020